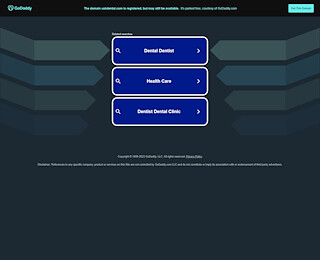 Discover the many advantages of clear Invisalign in Kensington when you visit United Smiles of Kensington. We're proud to offer Invisalign treatment as the most requested way to improve your smile without metal brackets, rubber bands, and wires. For teens and adults, Invisalign remains an affordable alternative to conventional orthodontic treatment- and in many cases, it's more affordable, as well. Meet with our team to learn about clear, removable Invisalign aligners to create a straight, beautiful smile. 
How Much Does Invisalign Cost?
Expect to pay less for Invisalign treatment, compared with metal braces. Schedule a new patient appointment with USoK to find out whether Invisalign will work for you and to determine the costs of treatment. We'll answer your questions and provide take-home materials to discuss with your family- we can even offer digital imaging of your new smile before treatment begins. Invisalign addresses the following dental issues:
Crossbite
Overbite
Gapped teeth
Slightly crooked teeth
Malocclusion
Underbite
How Long Does Invisalign Treatment Take?
It surprises many patients to learn that Invisalign corrects bite issues in around 6-12 months- typically half the time of conventional orthodontic treatment. A shorter treatment time means less cost of treatment, too- another reason to choose Invisalign in Kensington. You'll start seeing results within the first few weeks of treatment, as teeth begin to move into place. Additional benefits of clear Invisalign treatment include:
Short office visits, with no painful orthodontic adjustments
Removable aligners for more freedom
Less of a commitment
No eating restrictions
Easier brushing & flossing during treatment
Clear aligners
Zero peer-pressure
Smile with confidence
Discreet treatment
Affordable Invisalign in Kensington
Choose clear orthodontics that better fit your budget and create a flawless smile in less time compared with traditional metal band and bracket braces. Patients of all ages prefer Invisalign over all other methods of straightening teeth because of its expedient, patient-focused method of improving smiles. Feel free to take out your Invisalign aligners for up to 2 full hours each day and still see amazing results as scheduled. Some of the most popular reasons patients take out Invisalign:
Date night
School pictures
Job interviews
Giving a speech
Enjoying favorite foods
Dental hygiene
Occasional freedom from treatment
Complimentary Invisalign Consultation at USoK
We want to help you assess your smile goals and determine whether Invisalign is right for your objectives. Come in to United Smiles of Kensington for a free new-patient consultation to discuss Invisalign treatment with our staff. If you decide to move forward with orthodontics, we'll offer a $100 discount on Invisalign to make treatment more affordable. We'll also discuss payment options with you during your consult, to make Invisalign better fit your budget.
Teenagers and adults benefit from clear Invisalign in Kensington, achieving beautiful results in less time than metal braces. Consider our dental practice for orthodontics, preventive dental treatments, restorative & cosmetic dentistry, and modern advancements in dental services. We'll keep your whole family smiling between visits.
Invisalign Kensington
United Smiles of Kensington
+1 416-944-2178
297 Augusta Avenue, Toronto, ON M5T 2M2
View Larger Map