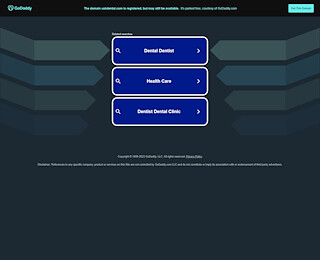 When it comes to conventional and advanced orthodontics in Kensington, United Smiles of Kensington remains a trusted source for treatment. If you're looking into braces for yourself or your teenager, consider us for affordable orthodontics that fits your lifestyle. With clear Invisalign treatment, you'll enjoy discreet straightening at an affordable cost. Virtually invisible orthodontics cost less than you think at USoK.
Is Orthodontic Treatment Safe?
Modern orthodontic treatment is not only safe, but it's also necessary in many cases to prevent crooked and mal-aligned teeth from creating ongoing issues that result in costly dental care down the line. Don't ignore your dentist's recommendation for braces- you could end up paying tens of thousands of dollars in restorative and cosmetic treatment in later years. Affordable orthodontic treatment results in a beautiful, healthy smile that makes brushing and flossing easier. Meet with us at United Smiles of Kensington to discuss your smile goals and learn more about orthodontics in Kensington.
Are Braces Necessary?
If your smile is important to you, braces can provide a cost-effective way to improve the appearance of your teeth. For small gap issues, crooked teeth, underbite and overbite concerns, crossbite, alignment issues, and more, braces make a significant difference, delivering beautiful results in as few as six months, with most patients requiring 12-18 months of treatment. Ask our staff at United Smiles of Kensington about providing you with a free consultation and digital assessment to determine whether you're a good candidate for treatment. You'll see the visible results through new technology before treatment begins.
Clear Orthodontics in Kensington
We're pleased to offer our patients the option of conventional band & bracket braces as well as virtually invisible Invisalign treatment. If you're like most of our patients at United Smiles of Kensington, you'll most likely request information on clear orthodontics, the preferred way to straighten teeth without wires, rubber bands, or permanently adhered metal brackets. Invisalign offers many advantages over traditional braces:
No dietary restrictions- enjoy crunchy, chewy, and sticky foods by removing Invisalign during meals
No peer-pressure- Invisalign is both teenager-approved and discreet treatment for all ages
Short office visits without adjustments or wire replacement
Smooth plastic aligners designed for comfort
More affordable costs spread out over time
Delivers results in fewer treatment months
Two full hours of aligner-free time each day
Smile during treatment with no consequences
No railroad track appearance
Addresses many bite issues
The Smile You Deserve
Experience the many benefits of Invisalign in Kensington when you make USoK your new home for full-service dentistry, including all of the following services and treatments:
Preventive & family dental care
New-patient specials
Free consultations & second opinions
Restorative dentistry
Cosmetic options
Botox & fillers
Panoramic, digital imaging
Clear & conventional ortho
Professional whitening
Crowns, Bridgework, & aesthetic Fillings
Nightguards
Sportsguards
Much more
Come in to United Smiles of Kensington for your no-cost consult to discuss orthodontics in Kensington and leave with informative materials to assist you in making the best decision for your family's smiles.
Orthodontics Kensington
United Smiles of Kensington
+1 416-944-2178
297 Augusta Avenue, Toronto, ON M5T 2M2
View Larger Map