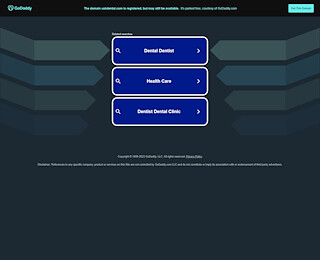 Choose United Smiles of Kensington for teeth whitening in Kensington. We create beautiful smiles at affordable rates our customers appreciate so that you'll pay less for whitening and other dental services when you make us your family's home for quality dental care. If you're thinking about whitening, schedule a free consultation with our dental staff to determine eligibility for treatment; healthy teeth and gums are good candidates for professional whitening.
What Are My Options For Teeth Whitening?
Almost all dentists offer take-home and in-office whitening treatments to fit your lifestyle- it's no different at United Smiles of Kensington; we want to help you select a whitening procedure that's right for you. We're pleased to offer Zoom teeth whitening in Kensington as one of the newest ways to improve your smile- and with Zoom, you'll see beautiful results in a single office treatment. Find out more when you explore our 'Services' page and click on the Library of Articles link. You'll find our website an exhaustive resource when looking into dental services for you and your family.
Can I Safely Whiten at Home?
Absolutely! The American Dental Association places their stamp of approval on take-home kits from your dentist but warns patients not to invest in store-bought products that damage teeth and erode tooth enamel. Ask our staff at United Smiles of Kensington about our home treatment for a whiter smile and wake up to a brand new smile in as few as three simple treatments. If you prefer the privacy of an at-home whitening treatment, you'll see impressive results with Nite White.
Affordable Teeth Whitening in Kensington
We advise patients to skip expensive OTC products and invest in a professional treatment from their dentist for long-lasting results. Come in to United Smiles of Kensington for your brightest smile yet- take advantage of our complimentary whitening consultation to choose the perfect shade of white for head-turning smiles. You'll not only pay less for treatment when you come in to see us, but you'll also have access to full-service dentistry in our convenient location.
Am I a Candidate For Whitening?
Patients see us for whitening for many different reasons:
Wedding day pictures
Special occasion or event on the horizon
Class reunions
School picture day
Professional headshots
Career opportunity or interview
Whatever your reason for whitening, you'll experience predictable results that remove deep-set stains from food, drinks, smoking and vaping. For more severe staining from prescription medicines, we often recommend dental veneers to hide discoloration. Find out more about veneers when you speak with our staff.
Your First Visit at USoK
We'll make you feel welcomed every time you see us for dental care, whether enhancing your smile with teeth whitening or partnering with us to create a whole new smile. New patients at United Smiles of Kensington enjoy exclusive discounts and savings as our way of saying thank you for choosing us as your family's dentist. Come in and meet with us at a time that's convenient for you.
Teeth Whitening Kensington
United Smiles of Kensington
+1 416-944-2178
297 Augusta Avenue, Toronto, ON M5T 2M2
View Larger Map